JOS Events
JOS Events are thriving to be the next generation of antique and collector fair organisers by leading the way in the field with new ideas to attract both visitors and trader. We use the most up to date innovative forms of marketing and try new concepts like our online booking system in an attempt to remain one step ahead. We wish for our events to be a pleasurable experience for both our visitors and traders. 

We have been organising Shrewsbury Flea at West Mid Showground since 2015 and have recently taken over Oswestry Antique & Collectors fair at Oswestry Showground. 
We now have conformation that Bargain Hunt will be filming on the 31st August & 1st September at Oswestry Showground!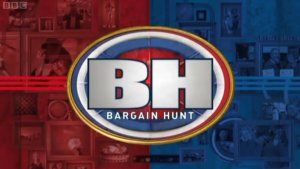 Shrewsbury Flea
Shrewsbury Flea - Antique and Collectors Fair at West Mid Showground & is ever increasing in popularity with both visitors & trader. Shrewsbury Flea see's between 100-140 traders selling a vast selection of Antique's, collectables, Vintage, mid-century and Salvage. We regularly see between 2200 - 4800 visitors and our fair is quickly gaining a reputation of been the perfect place to find that unique addition to your home. The traders who attend Shrewsbury Flea travel from all over the UK and Europe and cater for every taste and every budget.


Oswestry Antique & Collectors Fair 
Oswestry Antique and Collectors Fair is situated in the heart of Shropshire at Oswestry Showground which is a 36 acres site with THREE LARGE exhibition halls in a prime position on the A495. You can except to find an array of outdoor and indoor stalls selling an eclectic mix of antiques, vintage, collectables, architectural salvage, mid century or simply that decorative item.
Oswestry Antique & Collectors Fair is a well established event which regularly see's 200 plus stalls of experienced dealers from all over the country and has been a regular on BBC's Bargain Hunt. We now have Conformation  that Bargain Hunt will be filming at Oswestry Showground on the 31st August & 1st September 2019.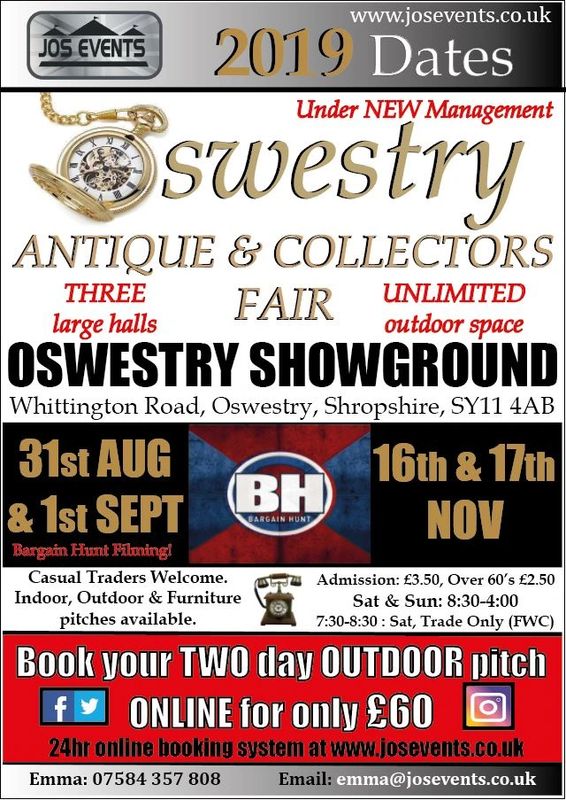 Both our fairs are affordable, dog friendly with free parking and free entry for children. This is a great day out for all the family.